Farley over at Oh' Boy 4th Grade
is hosting another Currently linky over at her blog! Check it out!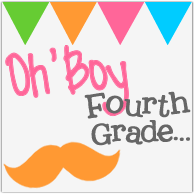 Here's mine!
Thanks to
From the Pond
for this cute font!
Listening: Whatever you do, don't buy movie theater style popcorn oil butter. You'll gain a million pounds. It's tooooooo good!
Loving: My digital pen is SO cool! It comes with awesome programs. I'm researching a lot on clip art but still feel a bit lost. Any tips are DEFINITELY welcome in the comments below! Thanks!
Thinking: My prediction is an early dismissal tomorrow and a snow day Friday. An extra long break this year, perhaps?
Wanting: I want to start with a fun, interactive bulletin board. I want to get some hands-on learning activites and more engaging things for my kiddos.
Needing: I definitely indulged this holiday season. I'm back to the gym and yoga studio this week! Any motivation is also welcome. I need some accountability with this!
Memory or Tradition: Usually, we spend NYE with friends, but this year, my fiance spent it at work on his second police shift. I'm so proud of him for having the courage to chase his dream! I was a little nervous, but he's smart, well-prepared, and ready for this.
What are you currently up to?
Join Farley's link-up
!
Also, check out the
New Year's Resolution Linky
I'm hosting:
Happy New Year!
Brandi
A Peach for the Teach